With all the photos you see online in Japan during the Spring, which is the Cherry Blossom season, Autumn or Fall, which is the season of colorful leaves, and Winter, which is the season of snow, have you ever wonder what Japan looks like when it is Summer? You don't summer in Japan posts, right? Well, the Summer season in Japan is just like summer season in other countries, it's hot and the humidity is high. But through the years and with the global warming that is happening in the world, Summer in Japan is becoming hotter and hotter than before. Summer months in Japan are June, July, and August.
Here are some of the things on what to expect in Japan during the summer season:
What to Expect
Rainy Season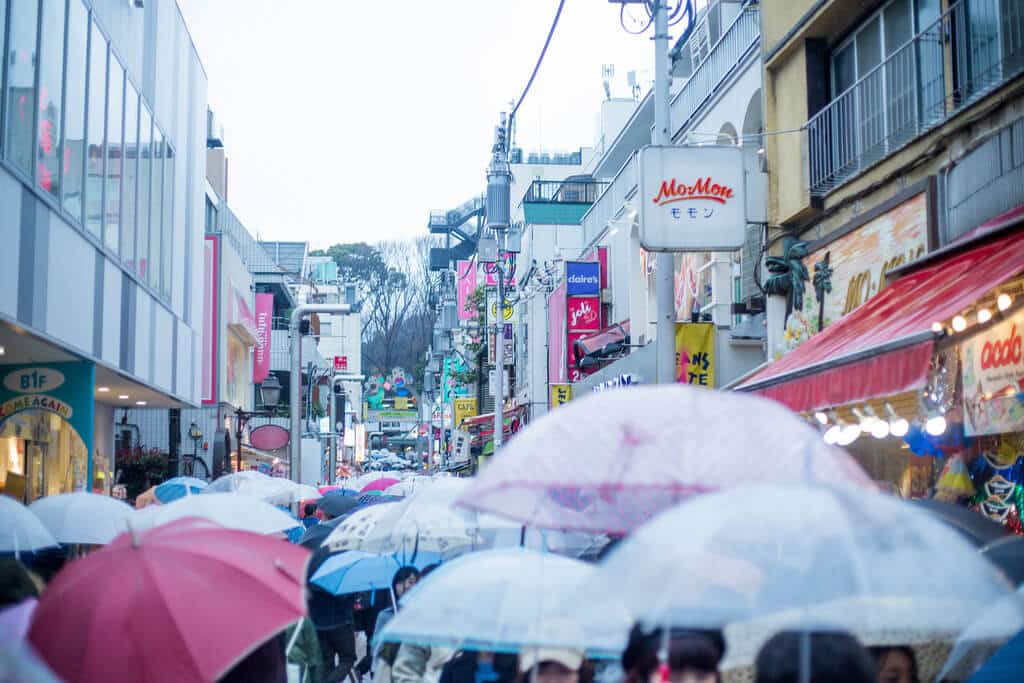 Image Credit: boutiquejapan.com
Summer season is also the typhoon season in Japan. Although June is the start of Summer in Japan with extreme heat and very high level of humidity, there will also be rainy days in the summer. More or less, the rainy days start on the late of June until early July. By this period, constant rain and even typhoons are expected. During this time, the average temperature is on 26℃ or even hotter because of Climate Change.
Hottest Months
Bunkyo Civic Center Observatory
After June, Summer with Rainy days, the next are the hottest months in Japan which are July and August. On these months, you will feel the heat of the sun as it will be the hottest and highest humidity. The average temperature during these months can move up to 33°C while the humidity can raise up to 85%.
Travel Tips
What to Pack
Image Credit: matcha-jp.com
Remember that you can lessen the heat that you feel when you wear the right clothes on the right season. You should bring and pack clothes that you are comfortable wearing during summer. We suggest clothes like T-shirts and shorts. Other things that you must bring are sunblock, sunglasses, hat, sandals, light shoes, hand towels or handkerchief, foldable fans and etc.
Stay hydrated
Image Credit: www.omenkaonline.com
One of the most important things during the summer season in Japan or anywhere else is to stay hydrated. You should always bring bottled water or any container with water. Don't worry, if you run out of water to drink, you can refill them or there are many vending machines where you can get one. Remember that, one best way to beat the heat is being hydrated always. Health is always wealth.
Beware of Heat Stroke
Image Credit: The Japan Times
Heat stroke is the main cause of death in Japan during the Summer season. In fact, Summer 2018 in Tokyo, over 100 died due to heat stroke. So be beware of heat stroke and if possible, if you experience very hot weather, better to stay at home and change your schedule.
Visit Museums
TeamLab Borderless in Odaiba, Tokyo
One of our recommended places that you should visit in Japan during this season is their museums because you will not be exposed to the heat of the sun. For those who love museums, you will be hitting two birds in one stone because while enjoying watch you see, you will also be more comfortable because you will not be exposed to the heat.
Summer Festivals
Adachi Summer Firework Festival 2018
Summer is also festival season in Japan. Although there are no cherry blossoms or colored leaves, you can see and go to many festivals like shrines, windchimes and firework festivals.
Climb Mount Fuji
Image Credit: www.tokyoweekender.com
Summer is the best time to climb the most famous mountain in Japan which is Mount Fuji. Climb about the 3,776m journey to the peak of Mt. Fuji with several different routes to the summit. If you want to watch the beautiful sunrise, you should climb there overnight.
Although there are no Cherry Blossom or colored leaves during Summer in Japan,  There are still many things to do! That is why Summer is also a MUST travel season to go to Japan! As what they always say, YOU CAN ALWAYS BEAT THE HEAT! SUMMER IS THE SEASON OF ENDLESS FUN & EVENTS!